The Face of Freelancing Today
The growing freelance workforce is changing the way companies do business. No longer are businesses completely reliant on full-time staff to get the work done. Instead, businesses have the option of employing a freelance workforce to get the job done. As the freelance workforce continues to grow, businesses are finding that there are many benefits to using a freelance team. We make it easy to get freelance data science work done.
There are benefits from the freelancer's point of view, too. In fact, 86 percent of freelance talent has opted into the freelance workforce. Some of the reasons they cite for this choice include more flexibility, more control over career development, additional income, and a general interest in participating in the market as an entrepreneurial freelancer.
From the organizational perspective, one of the benefits of using a freelance team is that businesses can get access to specialized skills and expertise that they may not have in-house. For example, if a business needs a data scientist to help them with a project, they can go to a freelance marketplace and find one. This is a great solution for businesses because it allows them to get the skills and expertise they need without having to hire a full-time employee.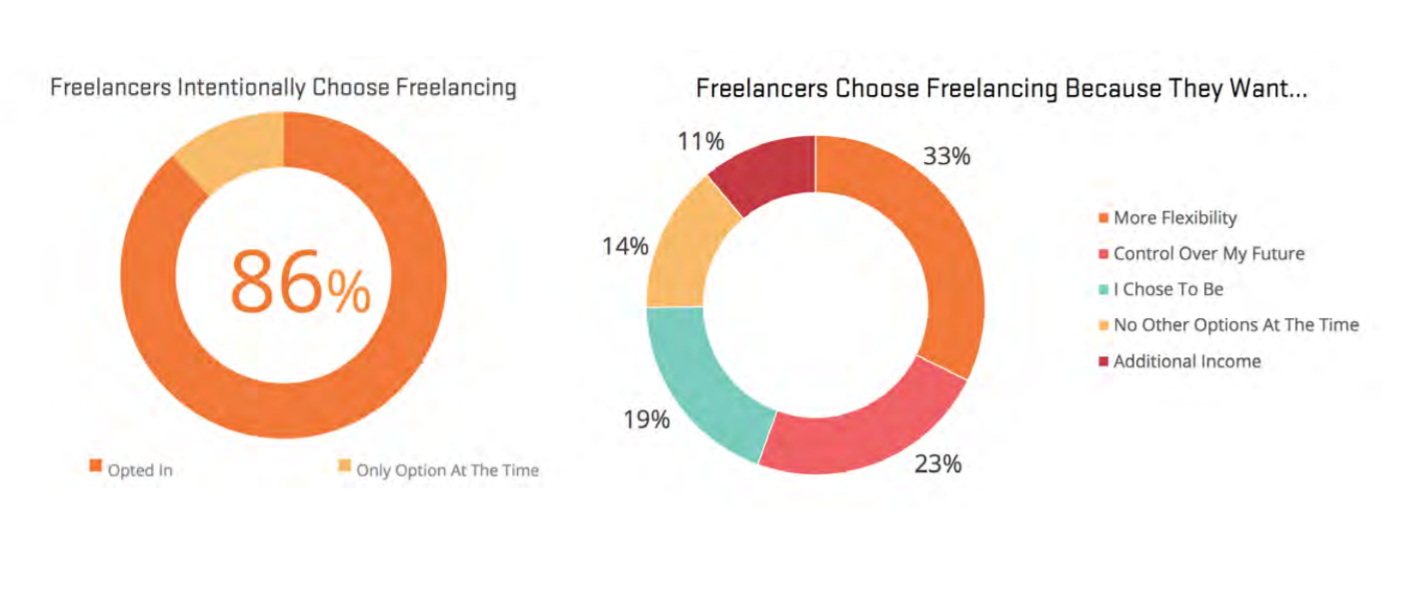 Another benefit of using a freelance team is that businesses can save money. When businesses hire a full-time employee, they have to pay for benefits, such as health insurance and retirement savings, and they also have to pay the employee's salary. When businesses use a freelance team, they do not have to pay for benefits, and they only have to pay for the services that the freelancers provide. This can be a significant savings for businesses.
Freelance Data Scientists
Global freelancers are a highly educated group and provide a great value to businesses. Freelance data science professionals are no exception. If you're looking to grow your freelance team, it's important to understand how to work with data scientists.
Data scientists are in high demand, and companies are turning to freelancers to fill gaps in their data science teams. But working with data scientists can be tricky. Here are four tips for collaborating with data scientists to grow your freelance team.
1. Start by understanding their skills.
Data scientists are experts at transforming data into insights. They use their knowledge of statistics, machine learning, and data visualization to help turn data into knowledge that can be used to make better decisions.
If you want to work with data scientists, start by understanding their skills and what they can offer your business. This will help you better understand what projects they would be a good fit for and how you can work together to achieve your goals.
2. Give them clear instructions.
Freelance data science team members need clear instructions in order to be effective. When working with them, be sure to provide as much detail as possible about the project you want them to work on. This will help them understand what you need and avoid any confusion.
3. Be patient.
Freelance or not, data scientists can take time to produce results. When working with them, be patient and allow them enough time to complete the project. This will help ensure that you get the best results possible.
4. Formalize Communication.
Communicate with data scientists through a project management tool such as Asana, Trello, or Jira. This will help you keep track of what tasks have been completed, what tasks are in progress, and what tasks still need to be completed.
Tips For Working with Data Science Freelancers
It's also important to be clear about your expectations. Make sure you understand the data scientists' turnaround time.
When it comes to data science, there's no question that the freelance workforce is booming. In a recent study, it was found that the number of data scientists working independently has more than doubled in the past three years.
So what's behind this surge in data science freelancer? There are a few factors at work.
First, data science is a complex field, and businesses are often hesitant to hire a full-time data scientist until they're sure they can make use of their skills. With the help of a freelance data scientist, businesses can get a trial period of sorts, to see how well the data scientist can help them achieve their goals. Search and apply for the latest Data analyst internship work from home jobs on Jooble.
Second, the demand for data science skills is high, and there's a shortage of qualified data scientists. This means that businesses can often find high-quality freelance data scientists at a lower cost than they would be able to hire a full-time employee.
Finally, the tools and resources for working with data are becoming more accessible, which is making it easier for businesses to work with data scientists remotely.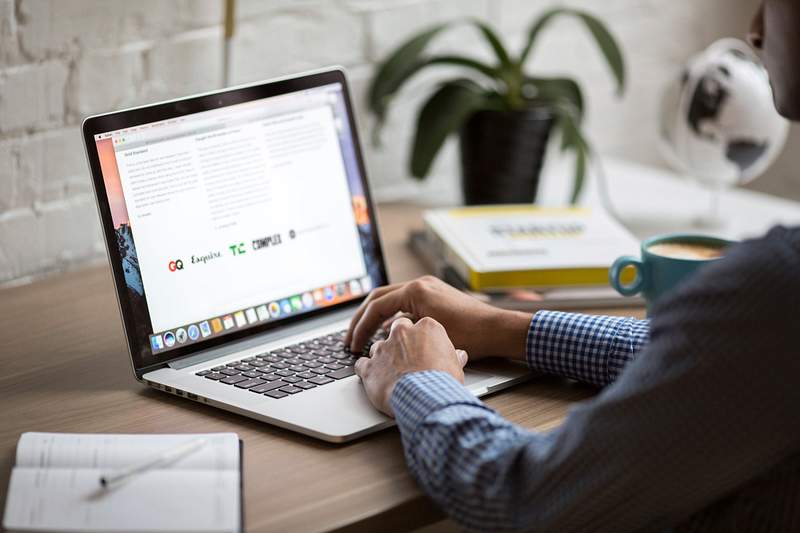 Freelance Data Engineers
Data Engineers work with the same raw material (data), but come with a distinct set of skills. Data engineers in the freelance market are becoming more popular and in-demand as data becomes more complex. In order to find the best data engineer for your freelance team, it's important to understand the different skills required for the job and what to look for in a data engineer's profile.
Data engineers are responsible for taking data from all different sources and turning it into something that can be used by the business. They work with big data and create data models to help make better business decisions.
In order to collaborate with data scientists and grow your freelance team, you should look for data engineers with the following skills:
1. Programming Skills
Data engineers need to be able to write code in order to transform data. They need to be able to work with a variety of programming languages, such as Python, Java, and Scala.
2. Strong Math Skills
Data engineers need to be able to understand and work with complex mathematical concepts. They need to be able to create algorithms and models that turn data into information.
3. Experience with Big Data
Data engineers need to be able to work with large data sets. They need to be able to understand how to store and process data in a way that is efficient and scalable.
How Can a Consulting Agency Bring Value to Your Work?
There are a few things that a consulting agency can bring to your work to help you grow your freelance team. First, an agency can help you find the best data scientists for your project. They have a large pool of resources to draw from and can help you find the perfect fit for your team. Second, an agency can help you manage your data scientists. They can help you create a plan for your project and make sure that your data scientists are staying on track. Lastly, an agency can help you learn from your data scientists. They can help you understand the data that your team is producing and use that data to make decisions about your project.
Leverage Talent
The great resignation signaled problems for some organizations, unwilling to change with the times. However, an agile organization can break away from traditional ideas about who works where and when. This is the time to consider how the great resignation could present opportunities for your team to leverage freelance talent.
According to a study by Upwork and the Freelancers Union, freelancers are now the majority of the American workforce. The study found that 57 million Americans, or 36 percent of the workforce, are freelancers. This number is only going to grow, and some experts say that 50 percent of the American workforce may be participating in freelance work in one way or another in the near future.
If your team is looking to tap into this growing workforce, there are a few things to keep in mind. First, you need to be open to hiring talent from a variety of backgrounds and disciplines. Second, you need to be willing to let go of some control and trust your team to work independently. Finally, you need to be prepared to give your team the tools and resources they need to be successful.
If you can embrace these changes, you'll be able to find the best talent for your team, no matter where they are located. And you'll be able to do it quickly and easily, without the need for a formal interview process.
A Statistical Picture of the Freelance Economy
Freelance work is becoming an increasingly important part of the U.S. economy. In fact, according to a recent study by Upwork and the Freelancers Union, nearly 54 million Americans (36 percent of the workforce) are now freelancing.
The freelance workforce is also becoming more diverse, with people from all backgrounds choosing to freelance. This is especially true for women and minorities, who are often underrepresented in the traditional workforce.
Advances in technology have been a big part of what's driving the shift to freelance work because they have made it easier for people to work remotely. But it's also being driven by the need for businesses to become more nimble and respond to changes in the marketplace.
Freelance work can be a great way for businesses to get access to high-quality talent without having to commit to a full-time employee. And it can also help businesses to save money on things like benefits and office space.
For all the benefits, managing a freelance workforce can also prove to be a challenge. Use data to identify the best freelancers for the job. Data-driven decision-making will guide you to take more effective steps in realizing your business objectives:
When you're looking to hire a freelancer, it's important to use data to identify the best candidates for the job. This can include things like data on past work performance, skills, and even reviews with qualitative notes about how pleasant the freelancer was to work with.
The Onboarding Process for Freelancers
The onboarding process is such an important factor in the success of a good freelance-utilization strategy that we should investigate best practices a bit further. A good quality onboarding process when working with freelance talent should include the following:
1. Introduction
The introduction should include a welcome message, an overview of the company's mission, and a birds-eye-view of what the freelancer can expect during the onboarding process.
2. Company Policies
The company policies should be clearly explained to the freelancer. This includes information about the company's expectations, standards and rules.
3. Employee Handbook
Ideally, an employee handbook should be provided to the freelancer. This will outline the company's expectations and standards in more detail.
4. Training
The freelancer should be given access to any training materials they may need. This will help them to understand the company's processes and procedures.
5. Resources
The freelancer should be given access to all necessary resources as defined by your company's operational strategy. This might include physical resources, such as computers, software and phone lines or ephemeral resource keys, like passwords to important applications and subscriptions.
6. Support
Give freelance talent access to support services where appropriate. This could include help with paperwork, training or any other questions or concerns the freelancer may have. in the long run.
Creating a process for onboarding freelancers will ensure that you properly integrate freelance talent into your company and its culture. It will also help you to get the most out of their skills and expertise.
A Roadmap for Excellent Freelance Onramps
Follow these steps as freelancers ramp up to start working on assigned tasks:
1. Review the freelancer's profile and credentials.
Make sure that you have a good understanding of the freelancer's skills and experience. This will help you to match them with the right project or task.
2. Introduce the freelancer to the team.
Make sure to introduce each new freelancer to the rest of the team. This will help them to feel welcome and part of the team.
3. Assign a mentor.
Assign a mentor to the freelancer. This will help them to get up to speed quickly and to learn about the company's culture and processes.
4. Give the freelancer a project to work on.
Make sure that the freelancer is given a project to work on. This will help them to get started quickly and to learn more about the company and its culture.
5. Monitor their progress and provide feedback as necessary
6. Complete a final evaluation
7. Offer continued support as needed
Avoid Micromanaging
If you are managing a remote team, it is important to avoid micromanaging. This will only frustrate your team and make them less productive. Freelancers need autonomy in order to be productive and creative. Instead, trust them to do their jobs and check in on them occasionally to ensure they are on track.
Give freelancers excellent internal documentation and/or a freelancer community in which they can find answers for themselves. This will help to empower them and minimize the need for micromanagement.
The data science freelance workforce is growing rapidly and will likely make up 43% of the workforce by 2020. As a result, it's important to have systems and protocols in place to manage this growing population of workers. If you figure out how your company can manage an increasingly distributed team now, you are setting yourself up for success in the future!
How Can Data Sleek Help You?
We are a data consulting agency specializing in providing the following services:
Our team of highly educated data science professionals will work with you to develop the most performant data systems possible. In order to ensure that our clients get the highest quality collaboration opportunities, we maintain a high standard in determining which data professionals can represent our team.
It's true: companies are getting a great deal when they work with freelance talent. But rest assured, the benefit isn't just for the company. Statistics show that freelancers are happier and wealthier so you can feel good about the partnership you're entering.
Published On : 09/26/2022